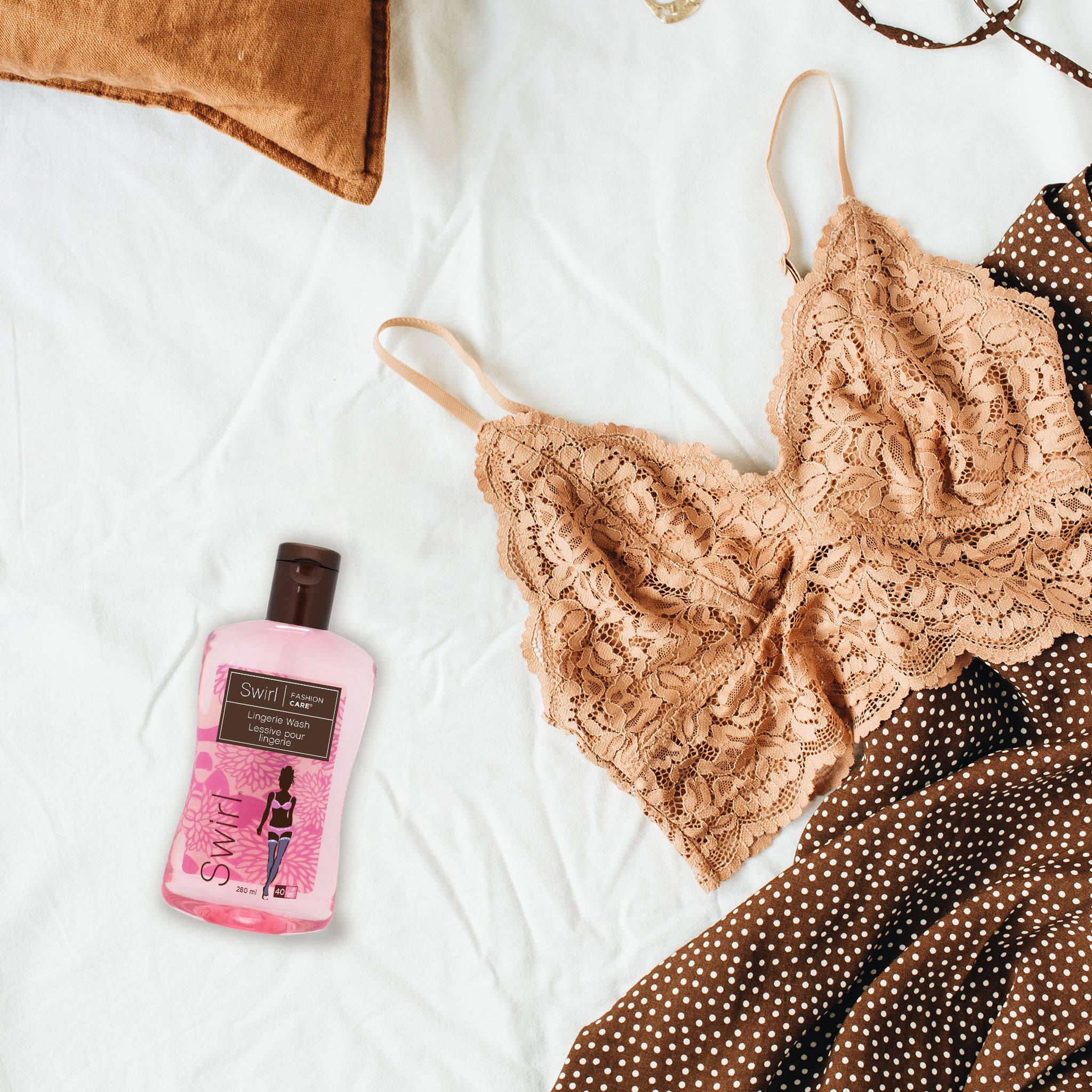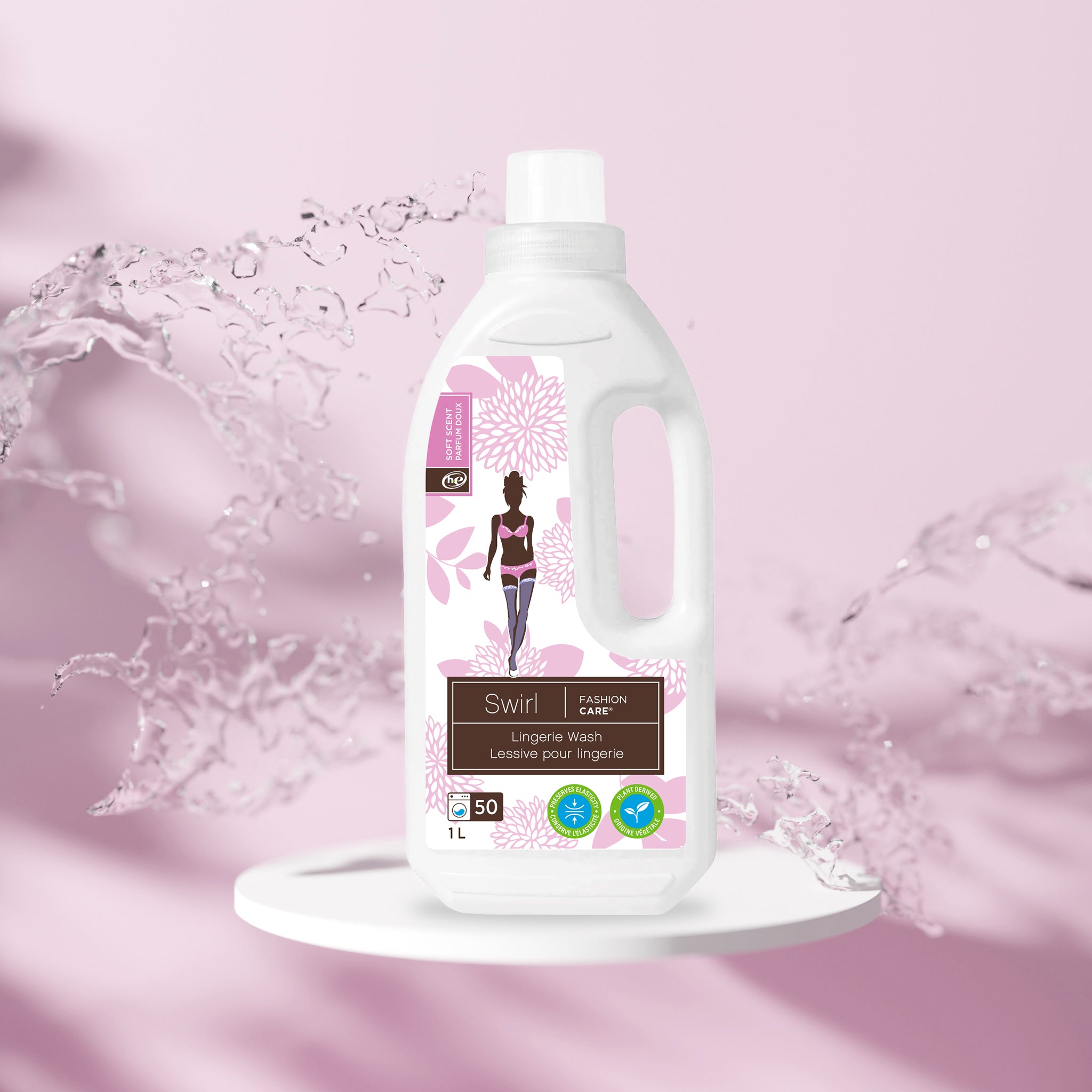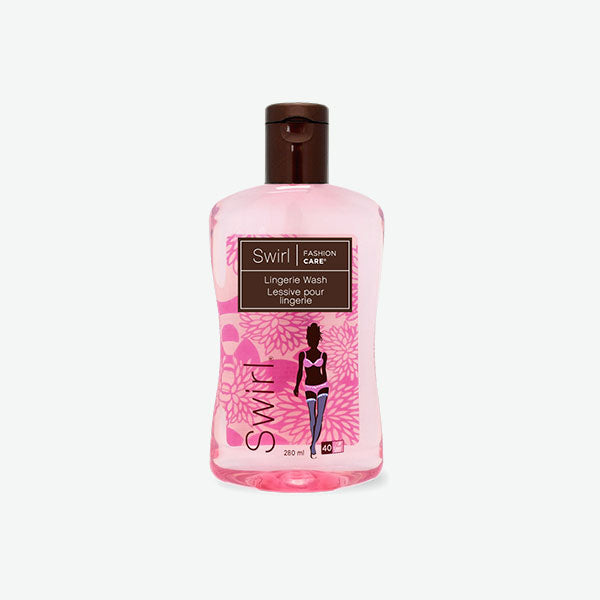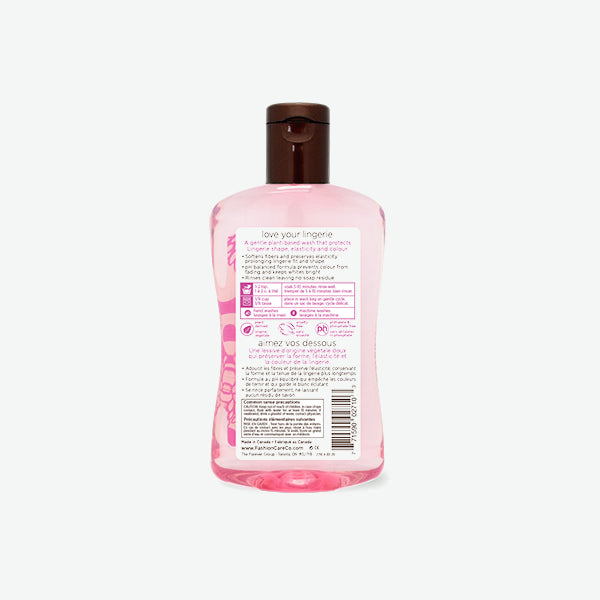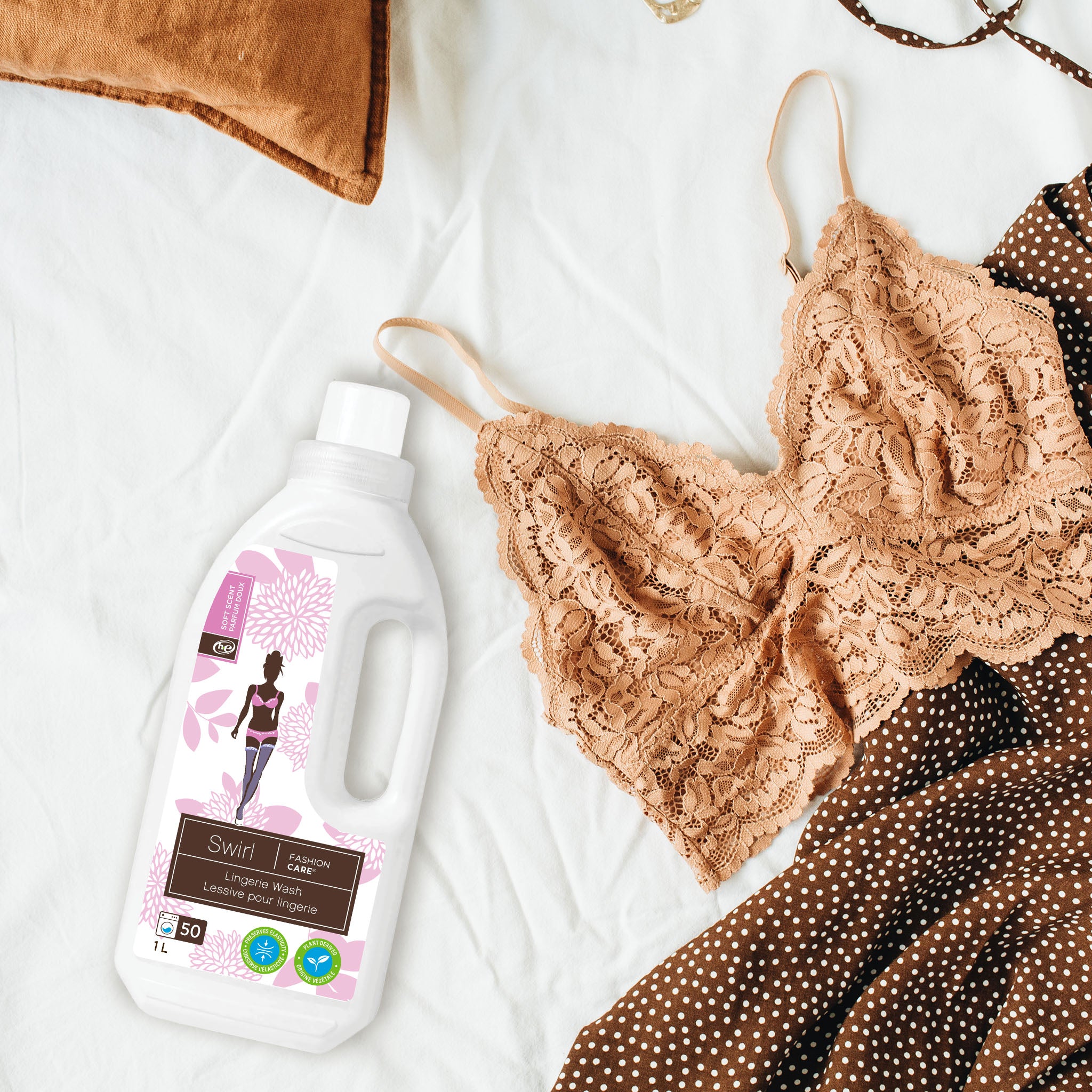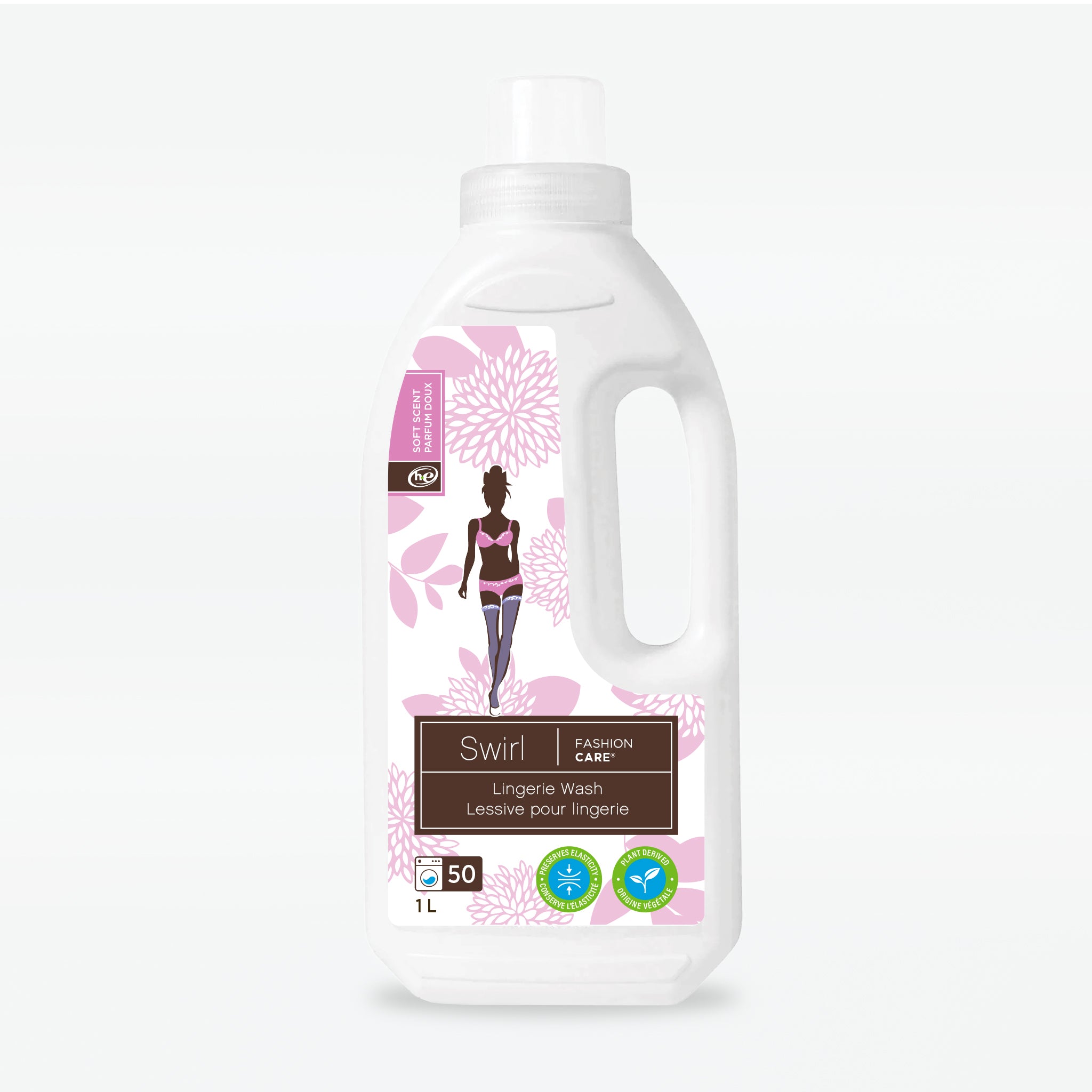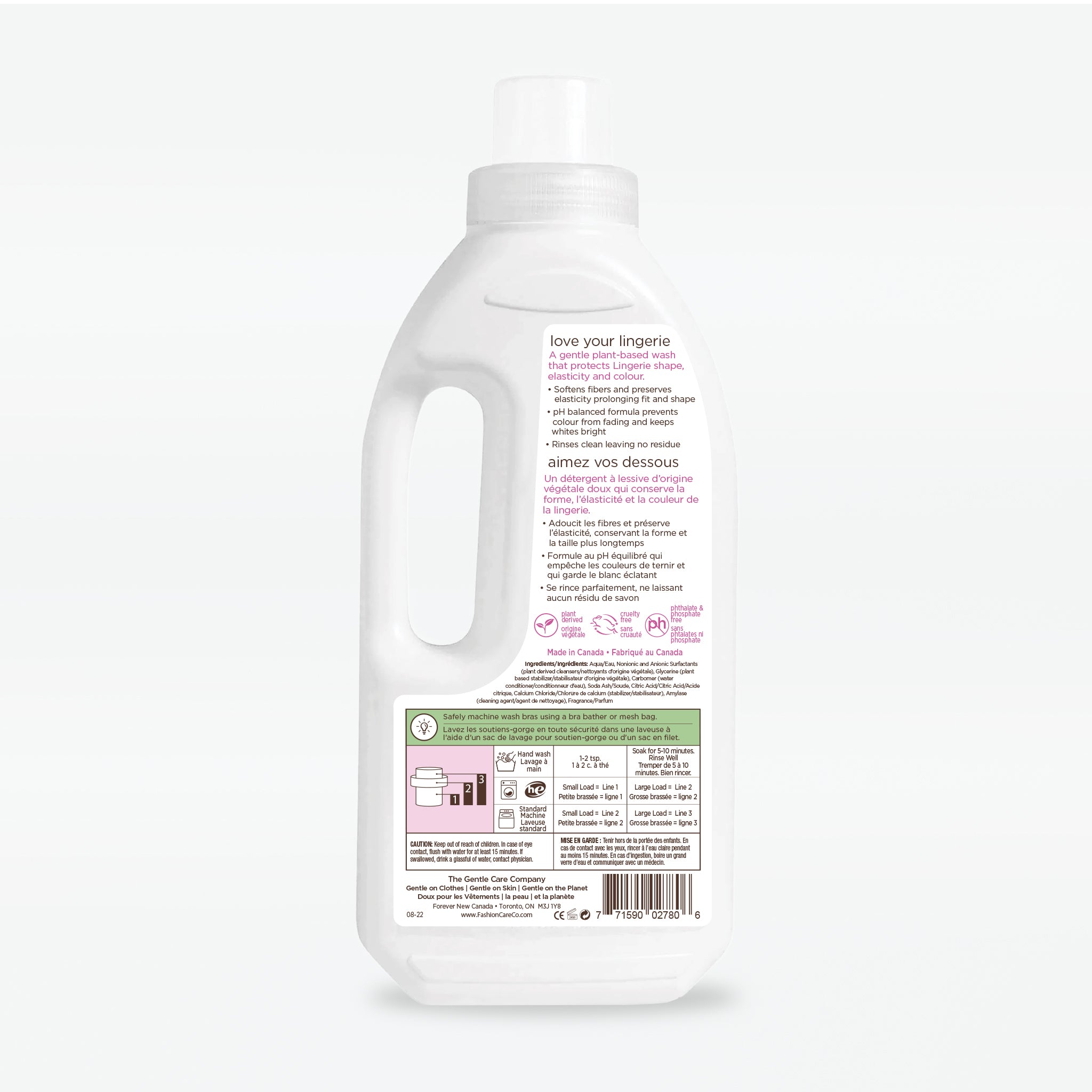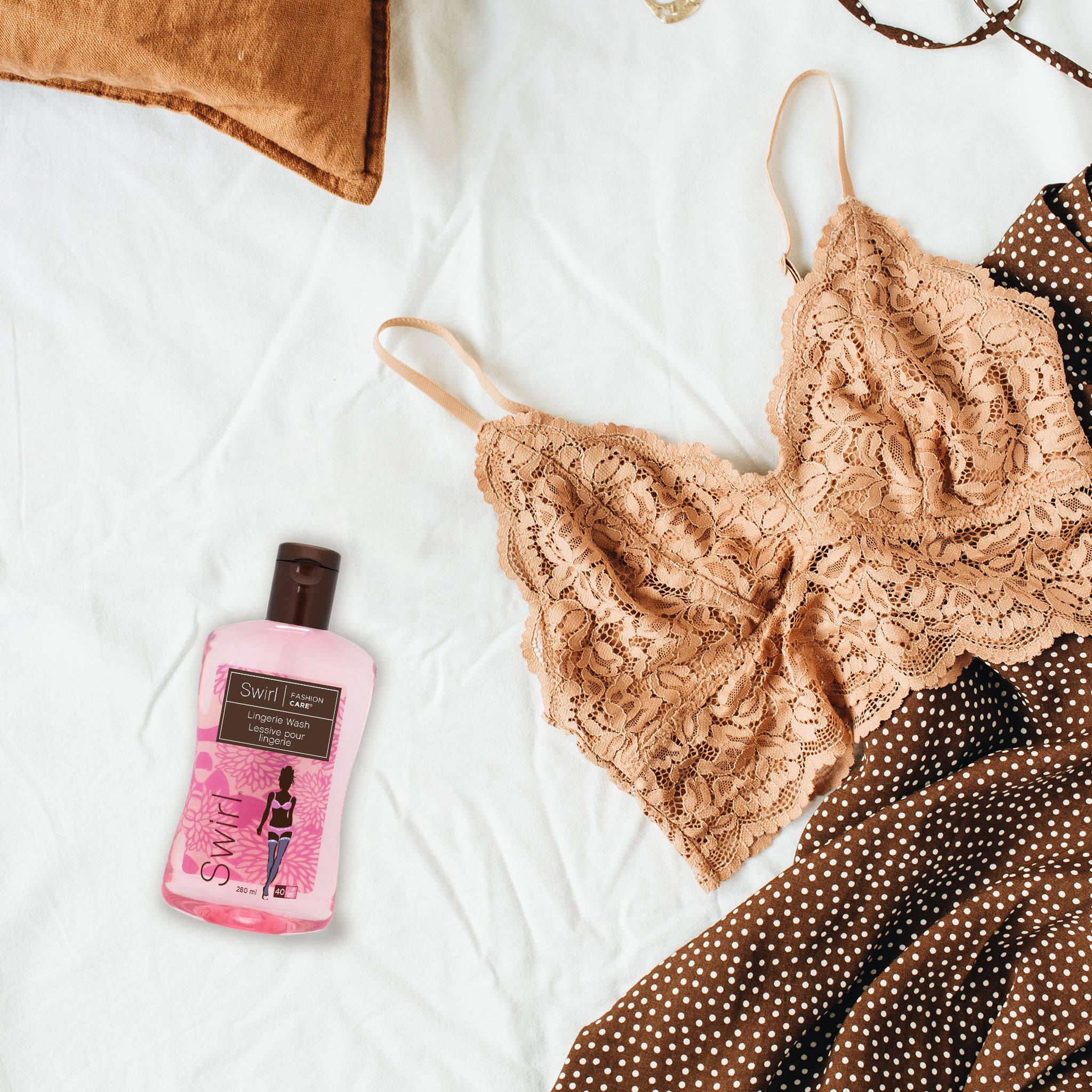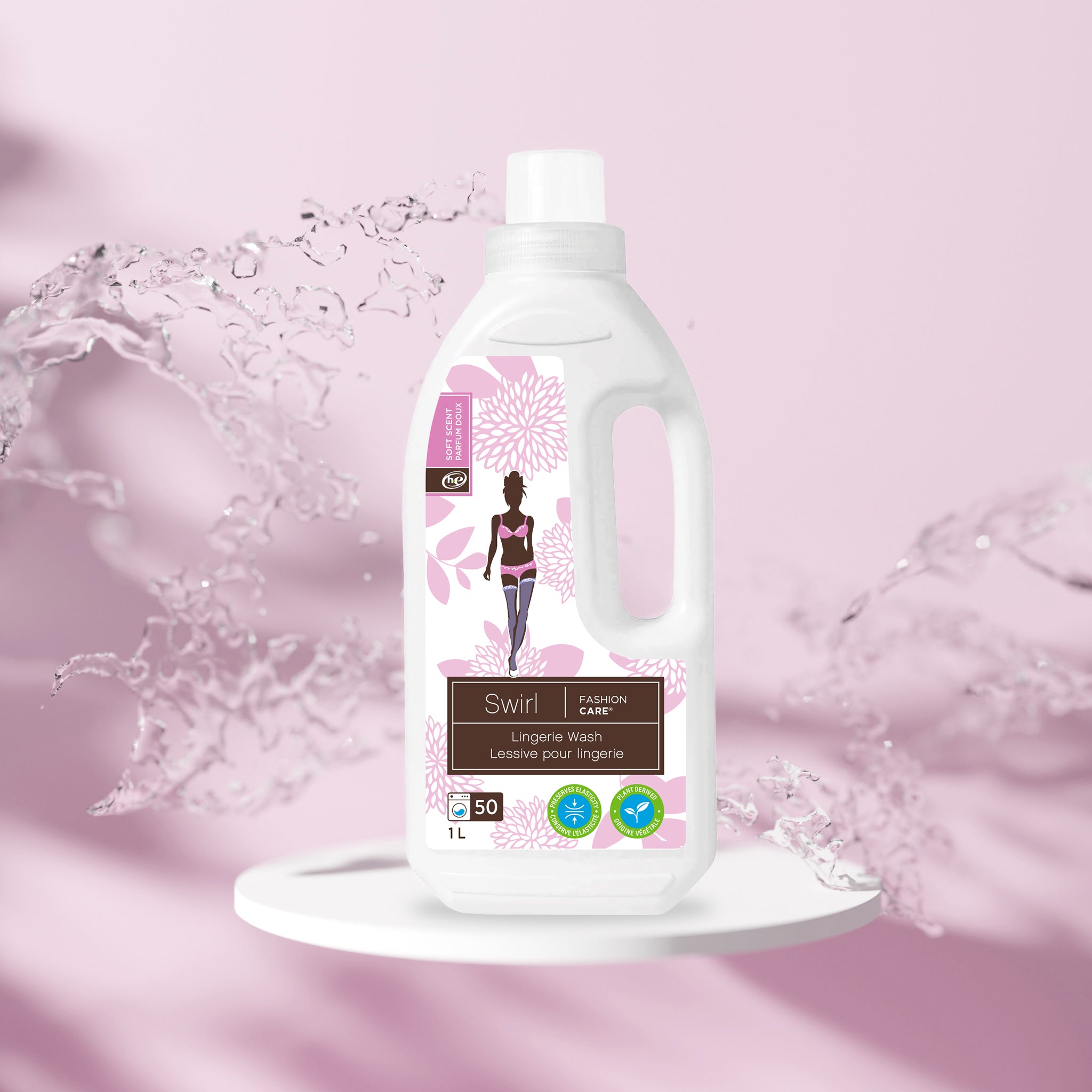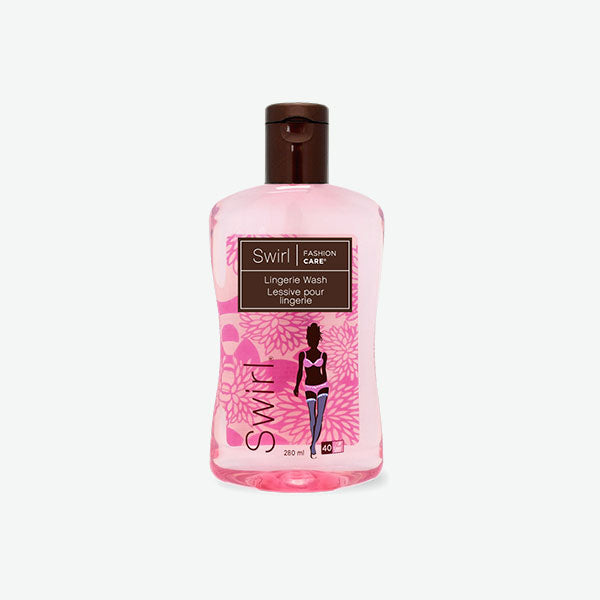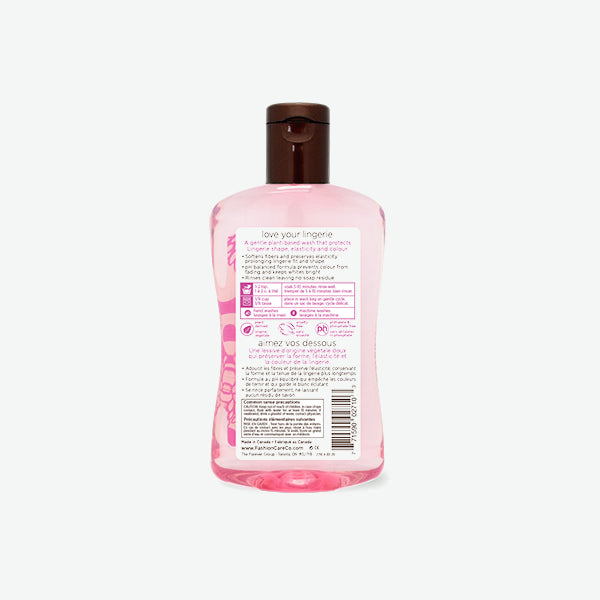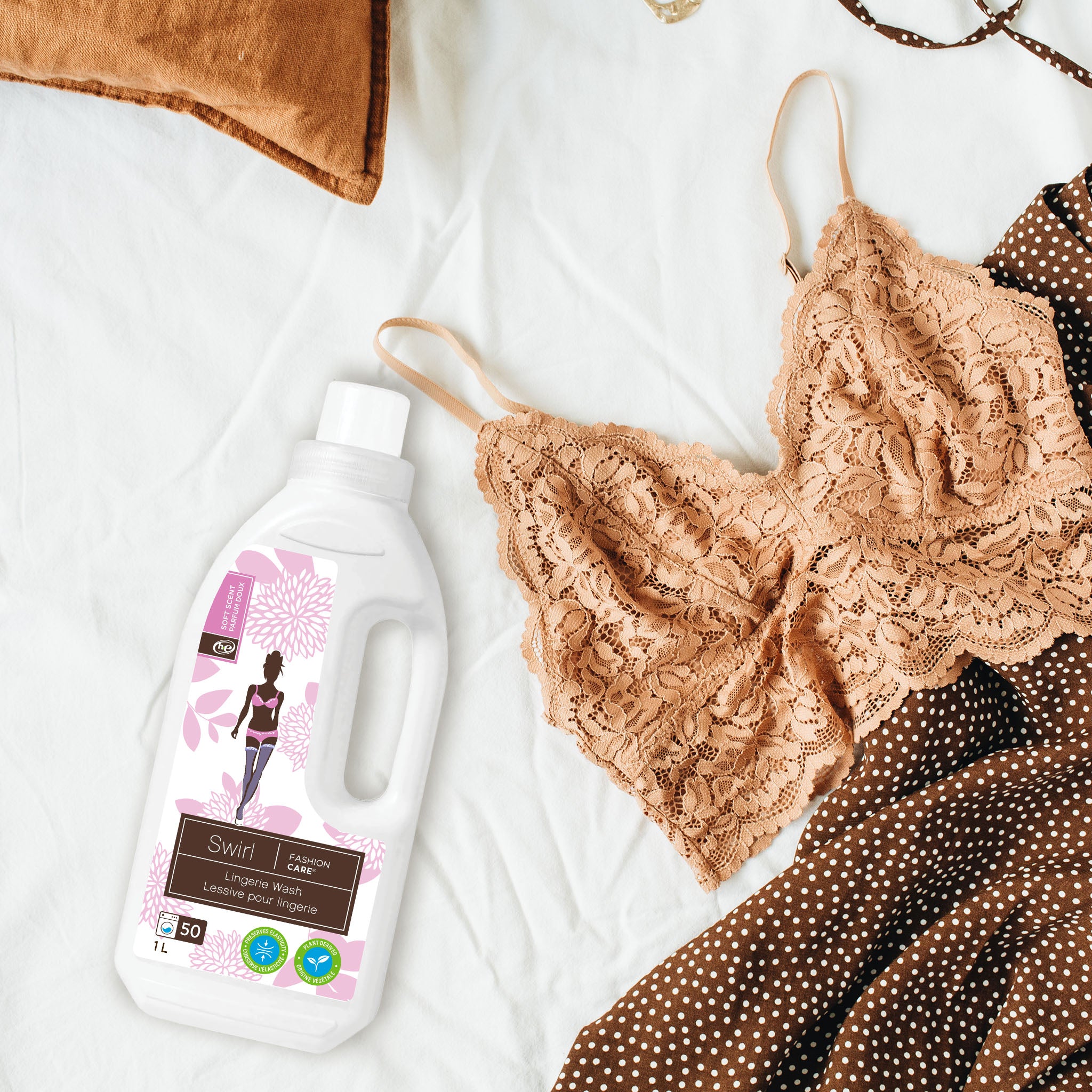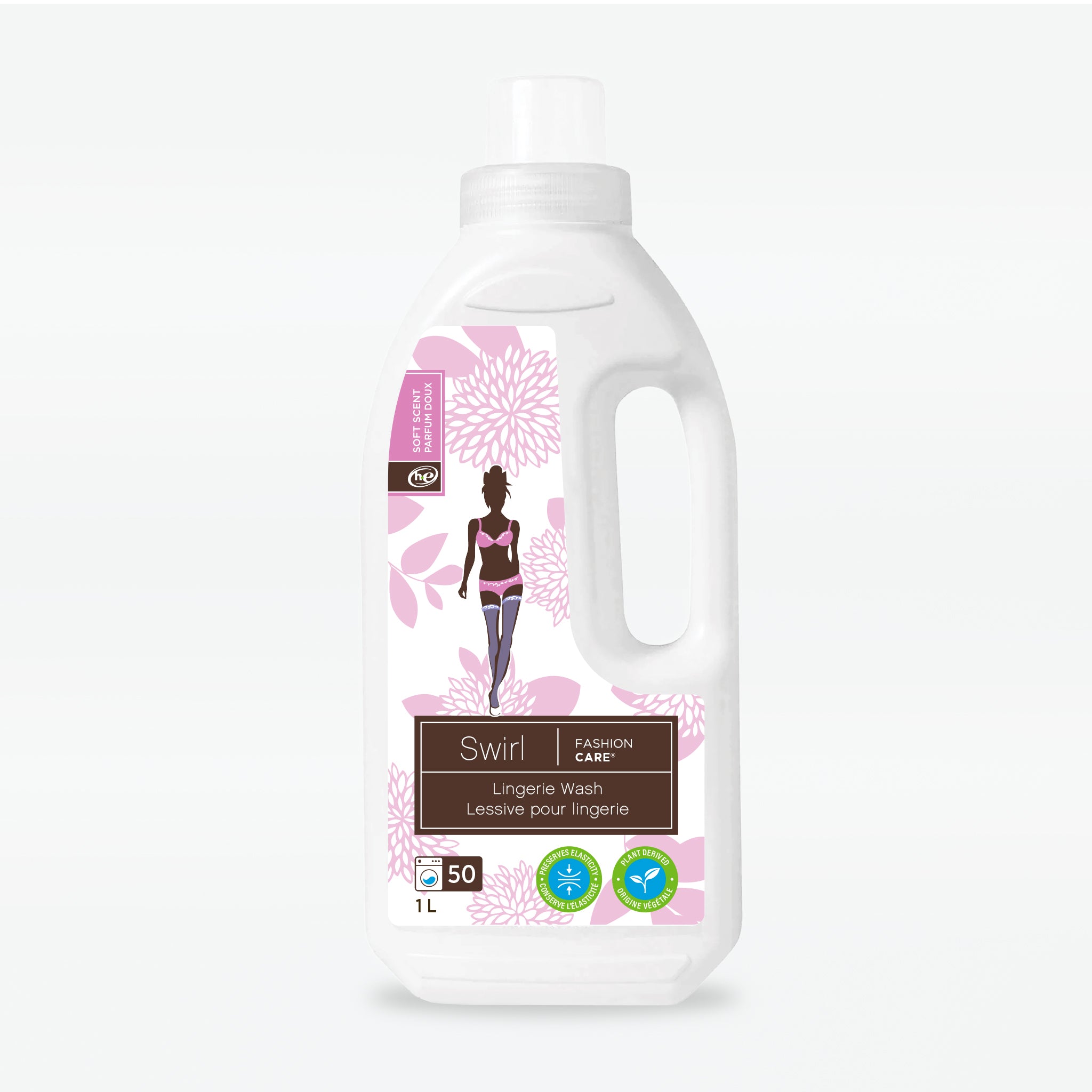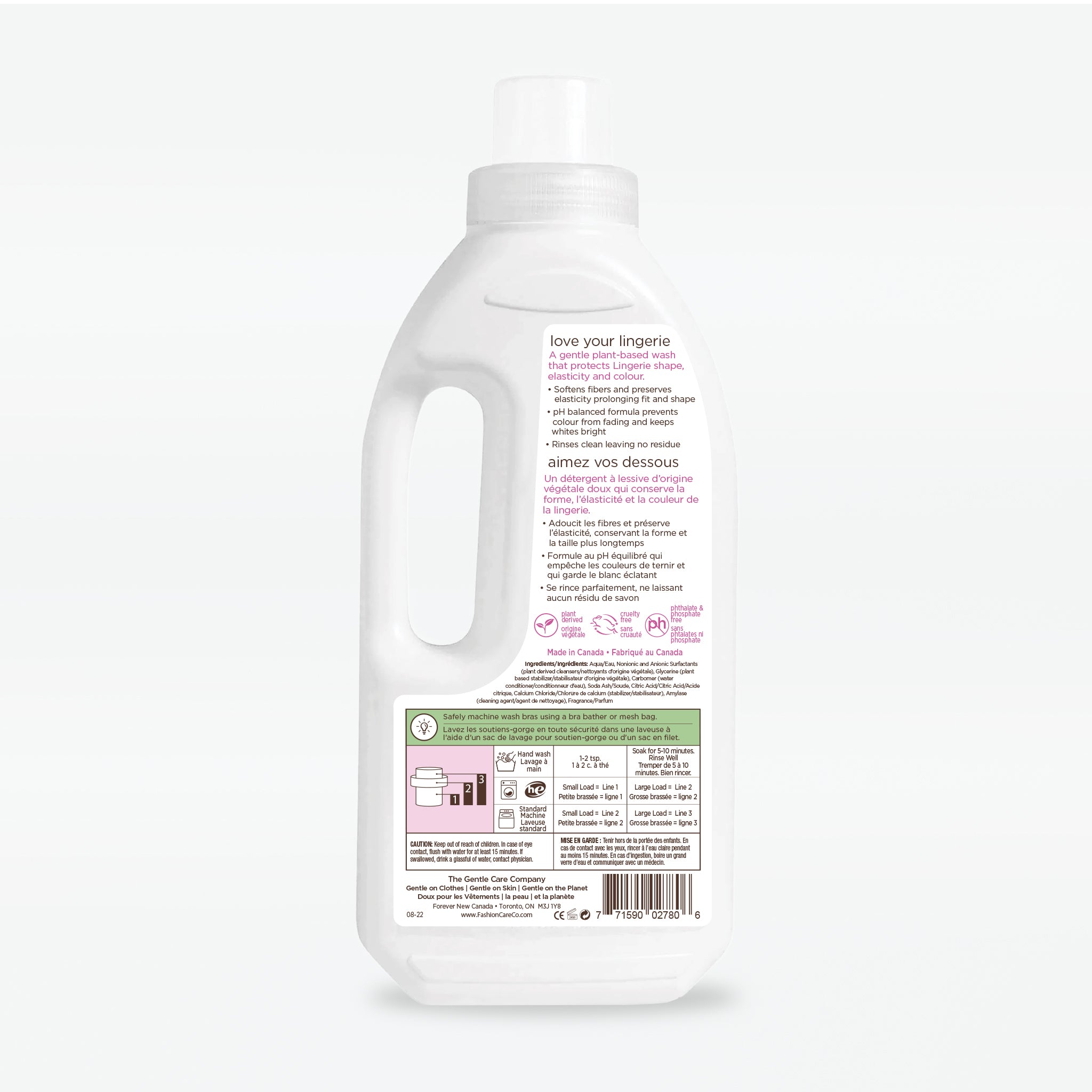 Swirl® Lingerie Wash
Softens fibers and preserves elasticity to prolong the fit and shape of your lingerie.
Soft scent leaves your lingerie smelling fresh, not fragranced.
Added natural silk extracts condition fibres to leave lingerie feeling soft against your skin.
Plant-based biodegradable ingredients formulated without phosphates, phthalates and parabens.
Flat rate shipping $15. Free shipping on all orders over $75.